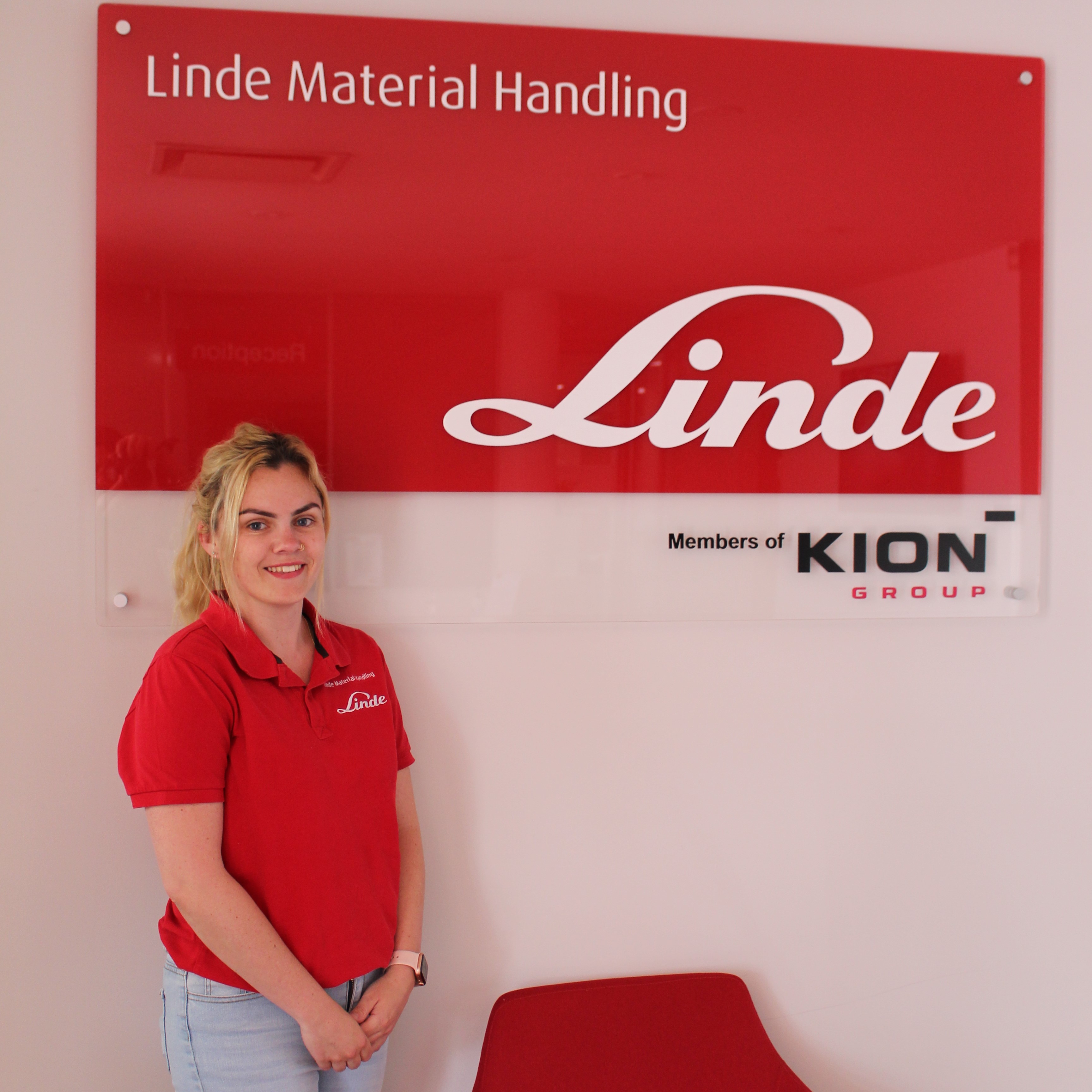 Bree Stevenson
Sales Order Processing Specialist
Joining Linde in 2021, Bree has established herself as a pivotal part of the Linde team in the Sales Order Processing Specialist role. Her expertise in organising the logistics and shipping of new and incoming trucks from our overseas factories to locations across Australia and NZ is invaluable.
Starting her journey with Linde without prior experience in the material handling industry, her initial orientation remains a fond memory. She vividly remembers being shown around on her first day, impressed by the array of equipment and the colloquial reference to forklifts as "trucks", a term that quickly became part of her own vocabulary.
Bree appreciates the supportive environment at Linde, which is evident not only in her direct role but also company-wide. Whether collaborating with colleagues she works with daily or connecting with those interstate or overseas, she finds that everyone is supportive and helpful.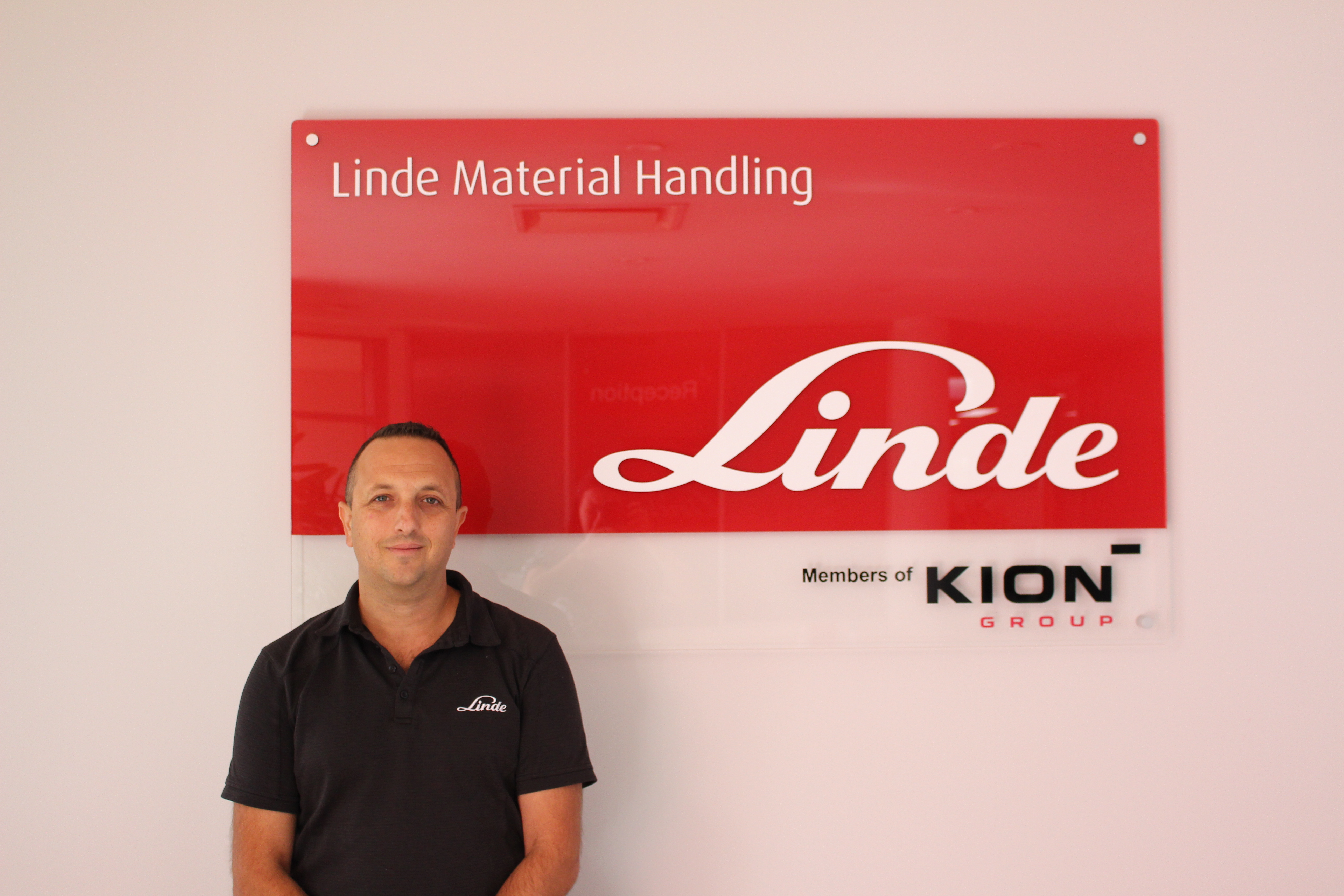 Anthony Spiteri
TECHNICAL TRAINER AND PRODUCT SUPPORT – NEW SOUTH WALES
Anthony joined the team nearly a decade ago as a Field Service Technician and has since evolved in his career to where he is now - the Technical Trainer and Product Support in NSW.
Anthony enjoys the challenge of acquiring new skills and consistently growing within his role. Boasting 10 years of dedicated service, Anthony has demonstrated versatility and commitment, and navigated through multiple roles including Field Service Technician, Aftersales Manager, and Sales Territory Manager, before taking on his current training role.
And even after all this time, Anthony says: "My favourite memory is my first day at Linde being welcomed by all the staff."
In his role, Anthony particularly values the camaraderie within the office, and cherishes the privilege of collaborating with Linde's diverse teams nationwide.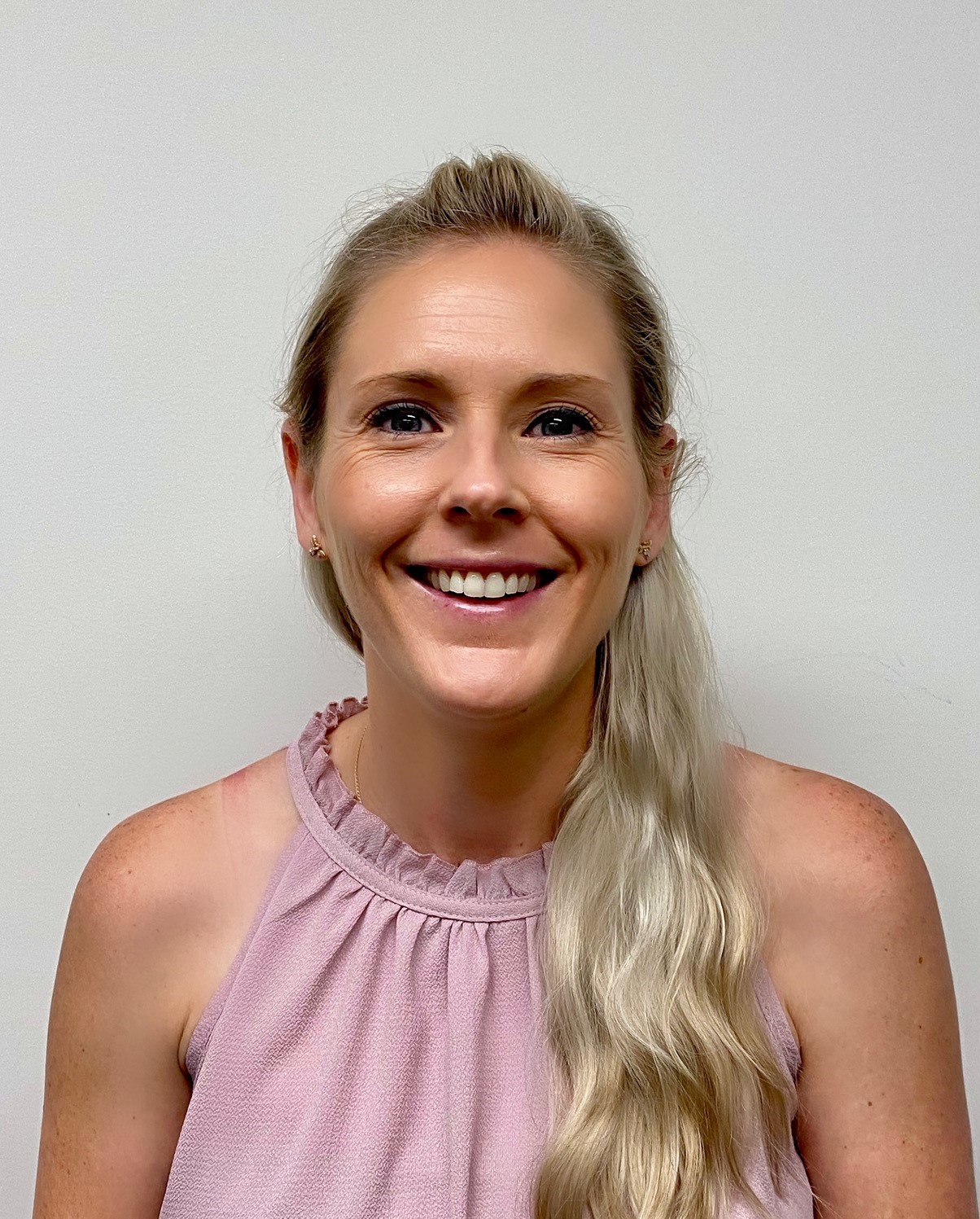 Aleisha Hubbard
STATE COMMERCIAL SUPERVISOR – QUEENSLAND
Aleisha started with Linde in 2008 as a short-term rental coordinator. After a decade in the role, she moved into a sales coordinator position for a year before a well-earned promotion to QLD State Commercial Supervisor.
As many on the team have shared, it's the people Aleisha gets to work with that makes her role so enjoyable.
"Everyone is passionate about what they do while managing a few laughs along the way."
And as she tells it, her long tenure with Linde isn't unusual.
"I have been fortunate enough to have worked with many of the same people from the day I started, which is a testament to Linde to have so many long serving employees."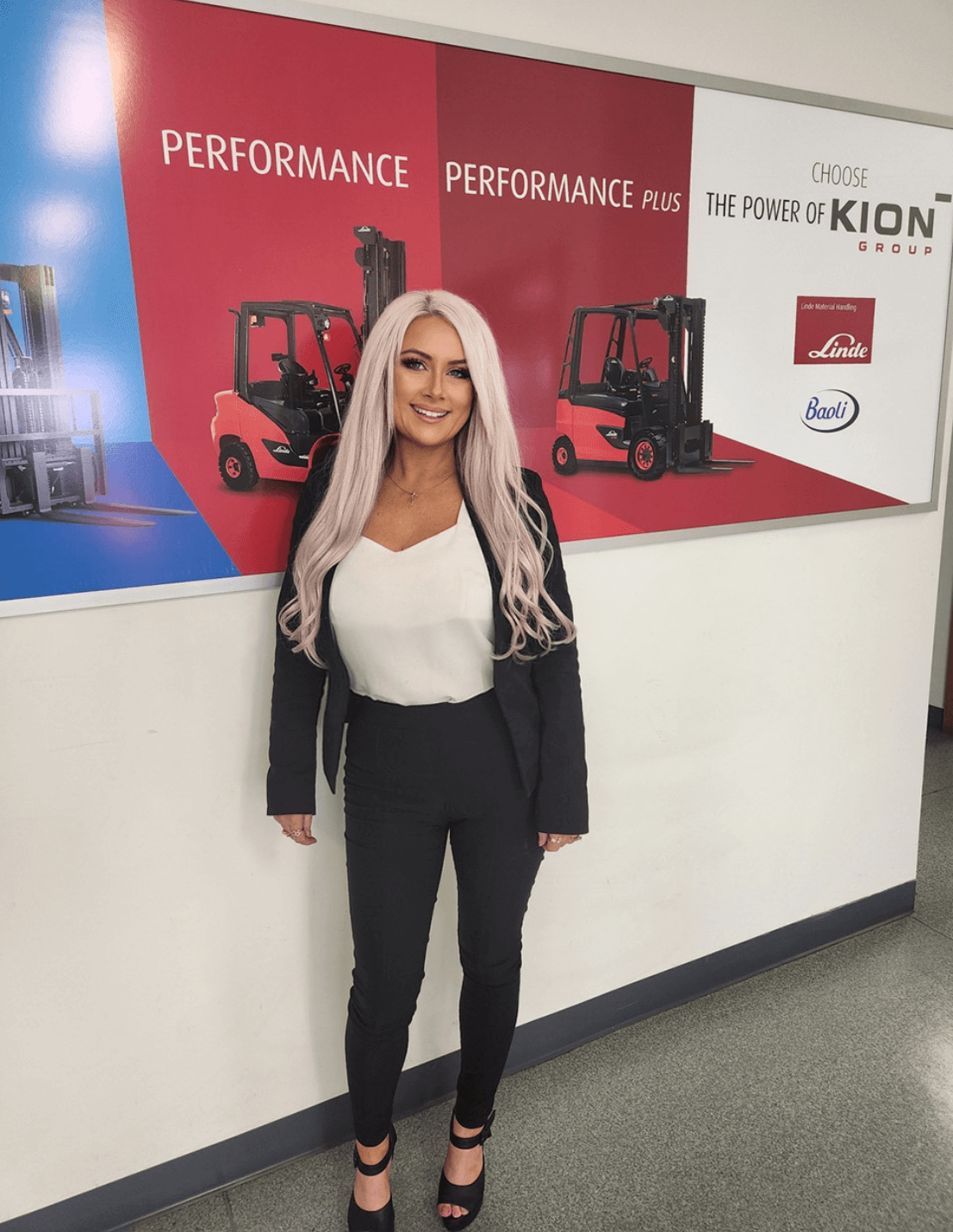 Sheree Cook
Commercial Team Leader – South Australia
South Australia's Sheree has certainly seen a lot of growth during her 13 year career with Linde.
"I started in 2010 as a Sales Coordinator in SA. Back then SA was quite a small team. I was handling sales, short-term rental, and transport coordinator duties."
Sheree returned part-time from maternity leave in 2014 and continued in a role with a continued focus on sales and transport coordination. In the following years as Linde evolved and the SA sales team expanded it became clear more commercial support was needed – and Sheree was the ideal person for the job.
"I was promoted to the position of Commercial Team Leader – SA and in this role, I enjoy mentoring staff and assisting them with their professional development. I also like to look at areas that can be improved upon within the commercial team and enjoy implementing new processes within the branch to ensure all policies are being followed as well as to streamline the workload as best as possible."
But it's more than just the satisfying work that's kept Sheree at Linde all this time.
"I wouldn't be such a long-serving employee if it wasn't for the people I work with, I have a great deal of respect for my fellow colleagues, as well as the management team. I genuinely enjoy coming to the office and interacting with everyone. The SA branch is like a family to me."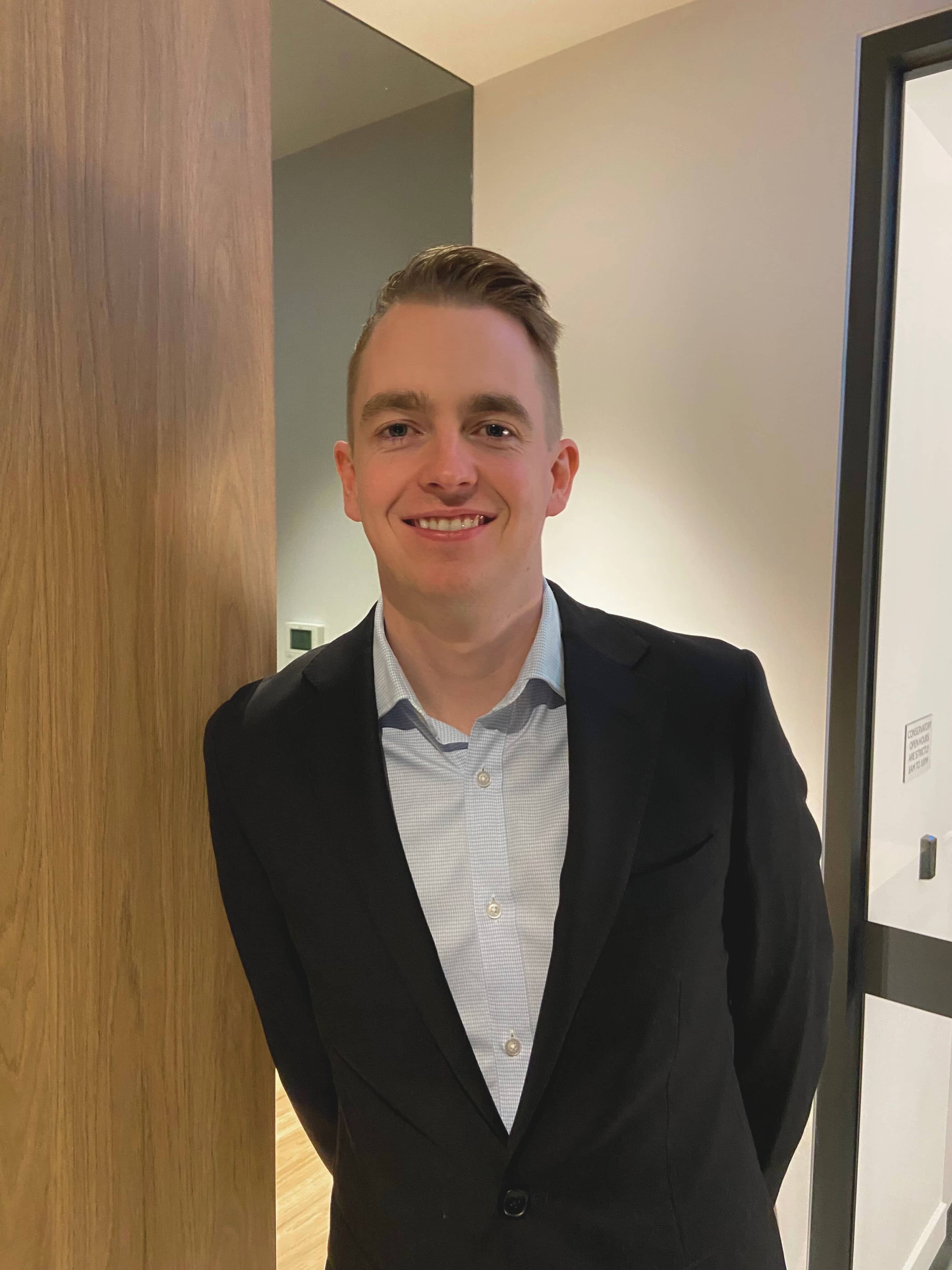 Jordan Cambie
Victorian Key Account Manager
Jordan has been with Linde since 2021 and says it's the people he gets to interact with that makes his role so satisfying.
"I genuinely enjoy coming to work every day, as each day presents unique and engaging challenges. As a relationship-driven individual, building connections with customers is especially important to me. Over the years, I have had the privilege of cultivating long standing relationships with both internal colleagues and external customers, which has been one of the most rewarding aspects of my job."
As a Victorian Key Account Manager at Linde, he serves as the primary point of contact for a diverse range of existing customers, as well as working closely with potential new clients to provide customised solutions that meet their unique material handling needs.
And with that personal connection, Jordan is able to help his customers to successfully grow their companies.
"My fondest memories are with small business owners who have built something from nothing and are taking the next big step in their business journey."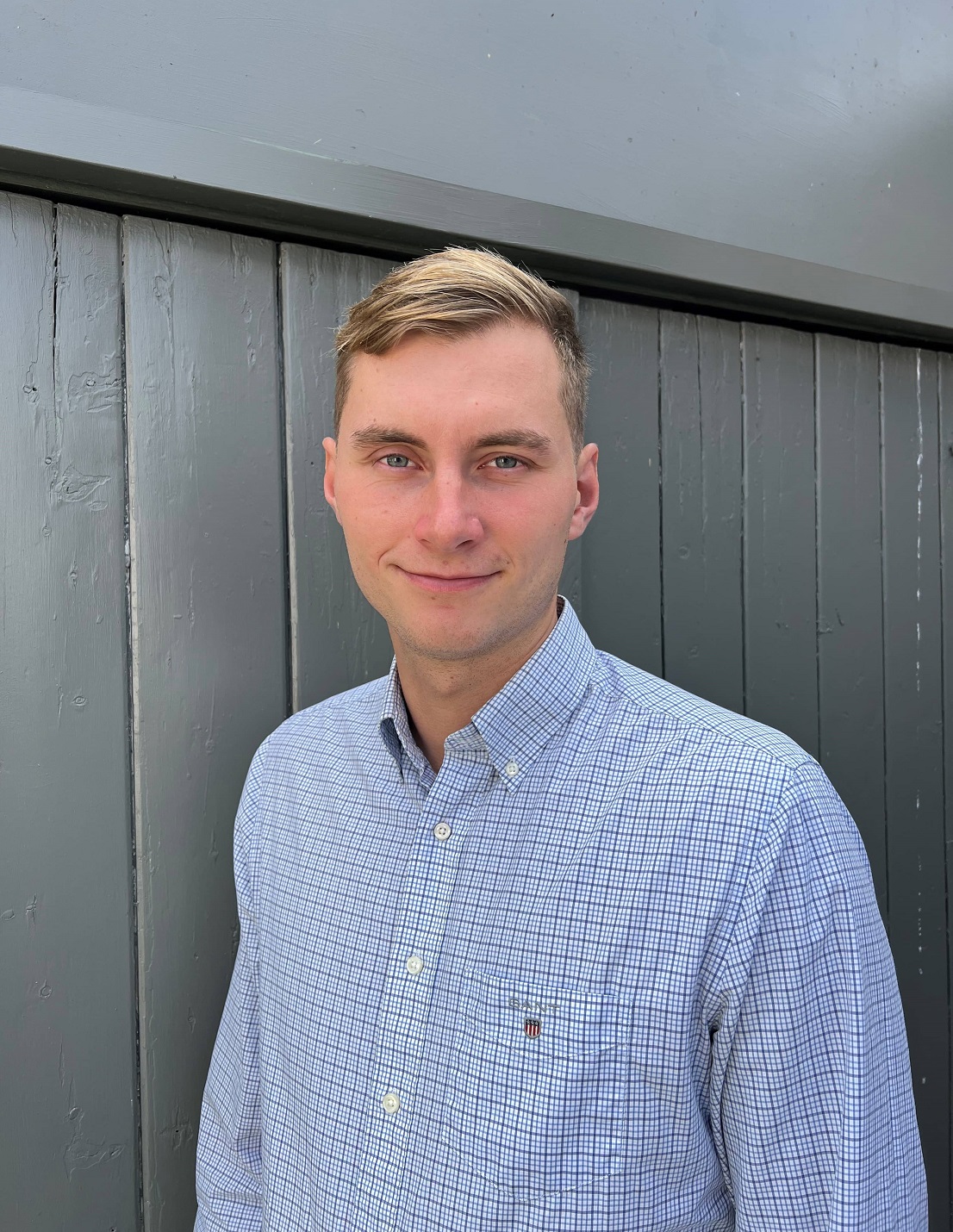 Mateusz Junger
VIC Business Development Executive
Mateusz Junger joined Linde as a Business Development Executive in early 2022 and describes his first year "rewarding and satisfying."
"I really love the autonomy and independence that the role comes with as it allows me to set my own goals and develop plans to achieve them. I also find it very rewarding and satisfying knowing that I contribute to the growth and success of the company through the fruits of my labour."
In his role, Mateusz is responsible for identifying, developing, and managing new business opportunities for Linde and in his short time he's already proving his natural aptitude to the role.
"Linde MH is a great company to work for, the leadership is well organised and have created a really good corporate culture. I feel like I'm part of a team and not just a worker."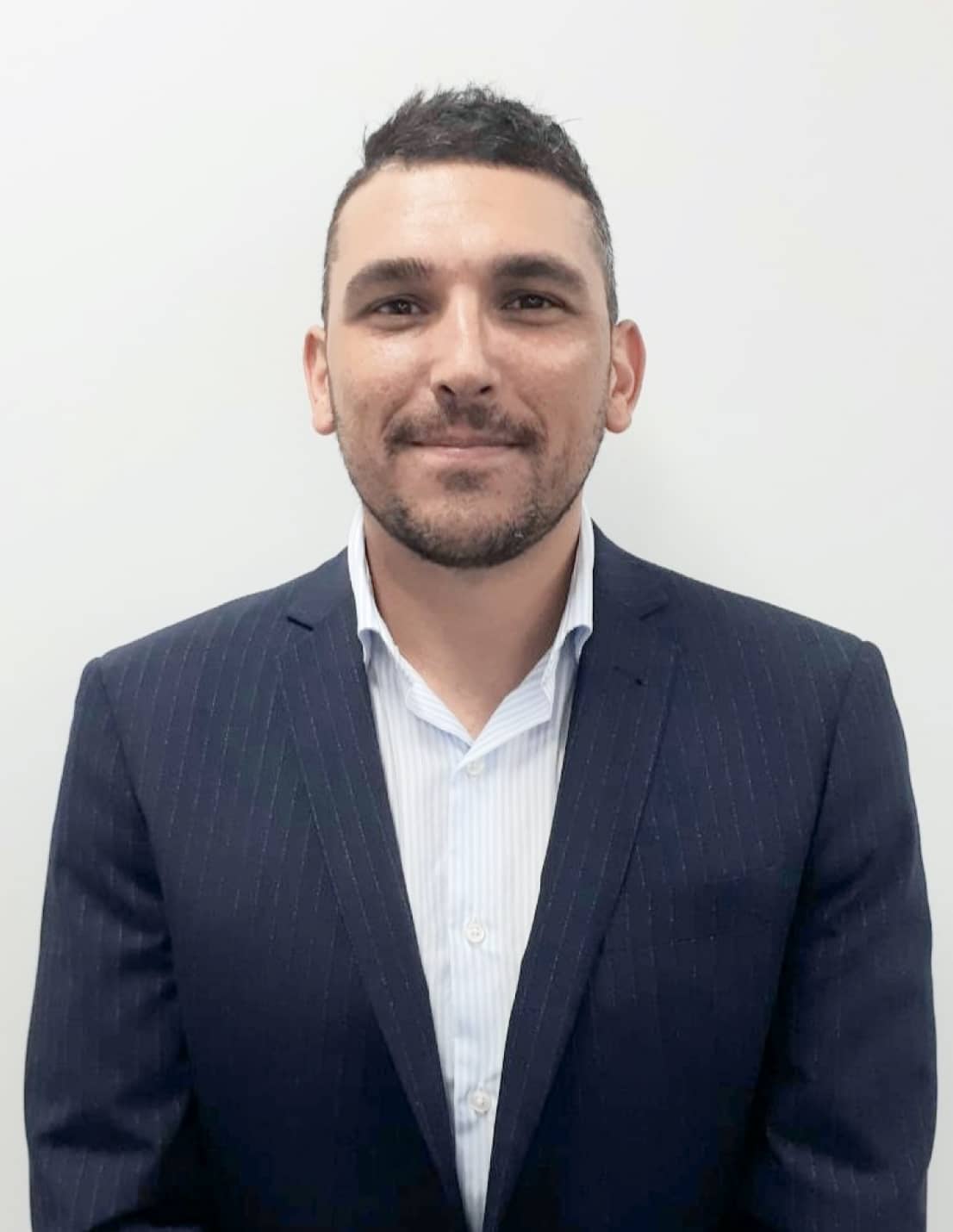 Tim Forgacs
NSW Sales Supervisor
Tim began his career with Linde in 2015 as a Territory Manager and after 12 months he got an opportunity within the pre-owned team as a Used Truck Specialist. This role allowed him to do what he loves, helping customers.
"I enjoy discovering the customer's needs, and providing them with the right solution to suit those needs within their budget. Linde is a premium product and brand, so providing pre-owned Linde equipment means more businesses can afford that quality that gives them comfort, safety, ergonomics and longevity."
Tim has recently taken the next step in his career with Linde, starting his role as the NSW Sales Supervisor where he will be able to support more of the Linde team in helping find the right solutions for our customers.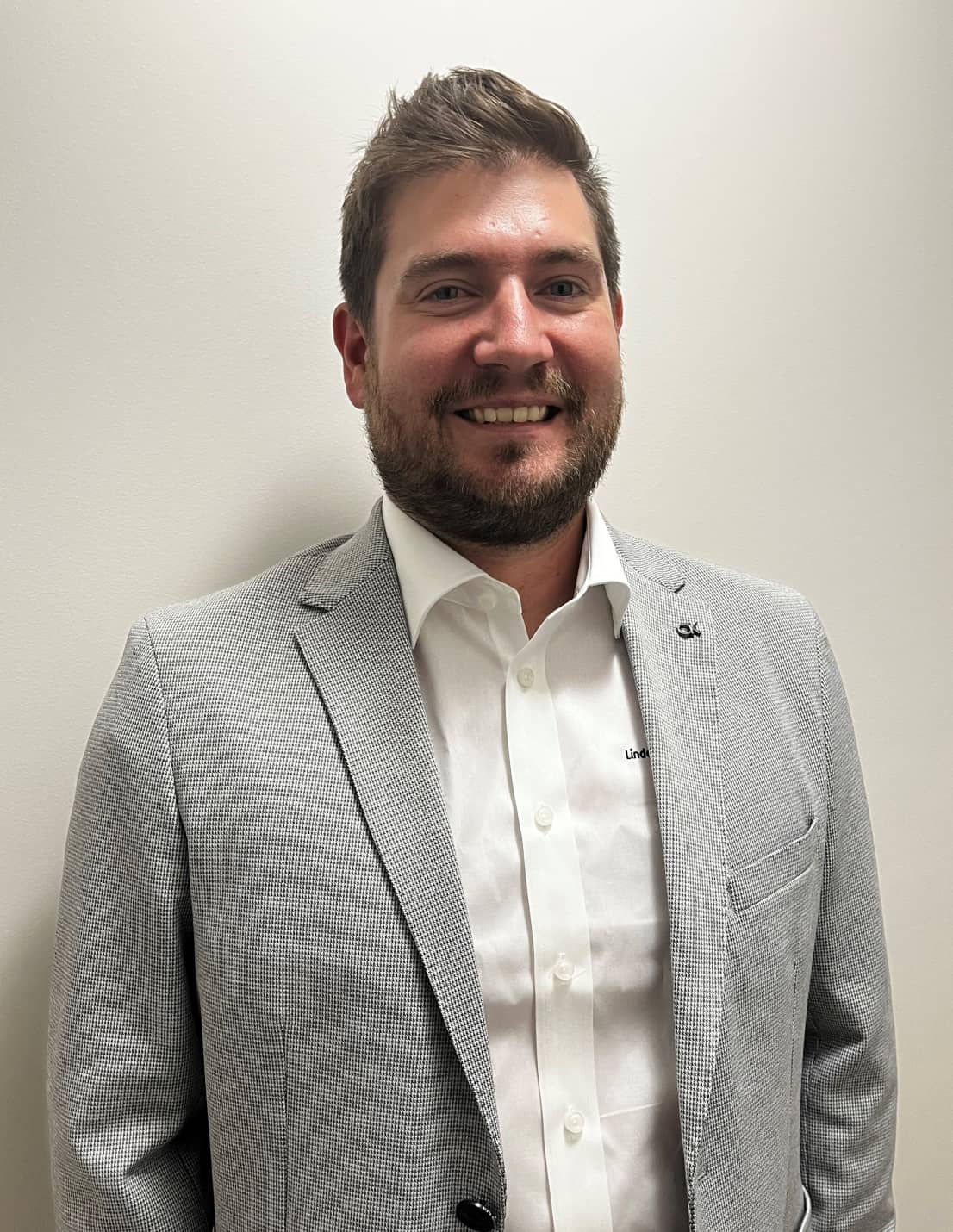 Troy Willoughby
Product Manager
From servicing trucks to selling them, and now looking after the full Australian product portfolio, Troy's journey at Linde has been full of twists and turns, but one he says has been so fulfilling.
Starting out as a service technician Troy found himself, after a few years, looking for a change. That change came in the form of a role as a National Equipment Coordinator, followed by a transition to a Service Area Manager, a role he had his eye on for some time.
In the years that followed Troy continued his career growth starting in the National Rental Manager role before becoming the NSW Key Account Manager.
"What I love about working for Linde is the culture. Everyone is willing to help you out, no matter what. Moving from the field to the office, I had to navigate the basics of working on a computer all day, and the support I received to upskill on this was amazing."
Recently Troy has taken the next step in his career, starting in the Product Manager position. This is a role that puts his 10+ years of experience with Linde to use managing and maintaining the entire Australia product portfolio.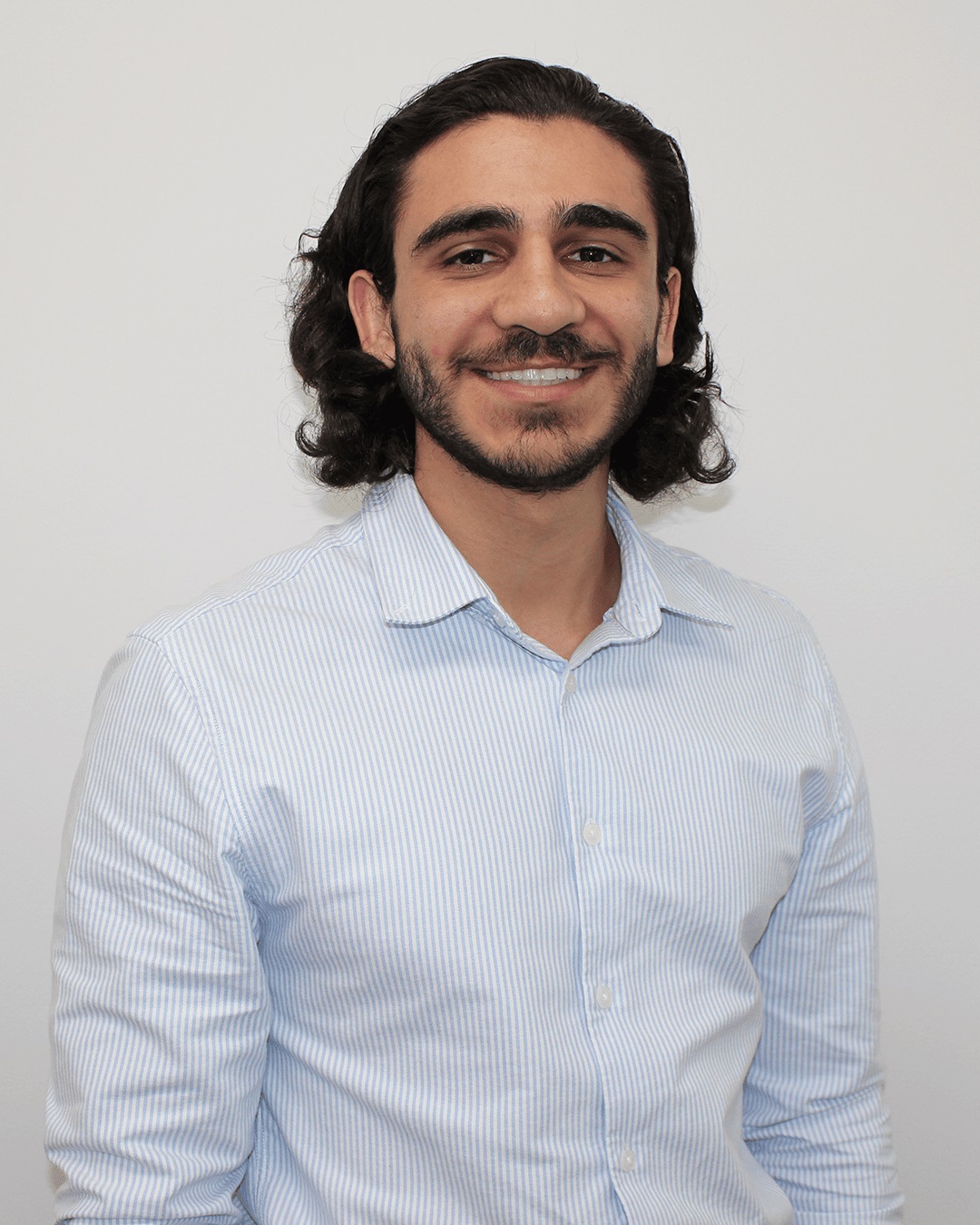 James Wakim
Business Support Officer
Variety is the spice of life for James since starting as a Business Support Officer with Linde.
"I like that my role gives me a variety of different areas of the business as well as people to work with, so every day I am working with or on something new," he says.
James joined Linde in late 2022 as a Business Support Officer in the Business Improvement Team and since coming on board, he's been working to help further Linde's growth and reach.
"Joining in a period of growth has meant that, particularly in my role and team, there is a lot of interesting work needing to be done." he said.
Another part of James' role that he finds fulfilling is working with people across the business and branches to focus on growth opportunities.
"Collaborating with all the different attendees to learn more about their contribution to the business and understand where we can make potential improvements is very interesting."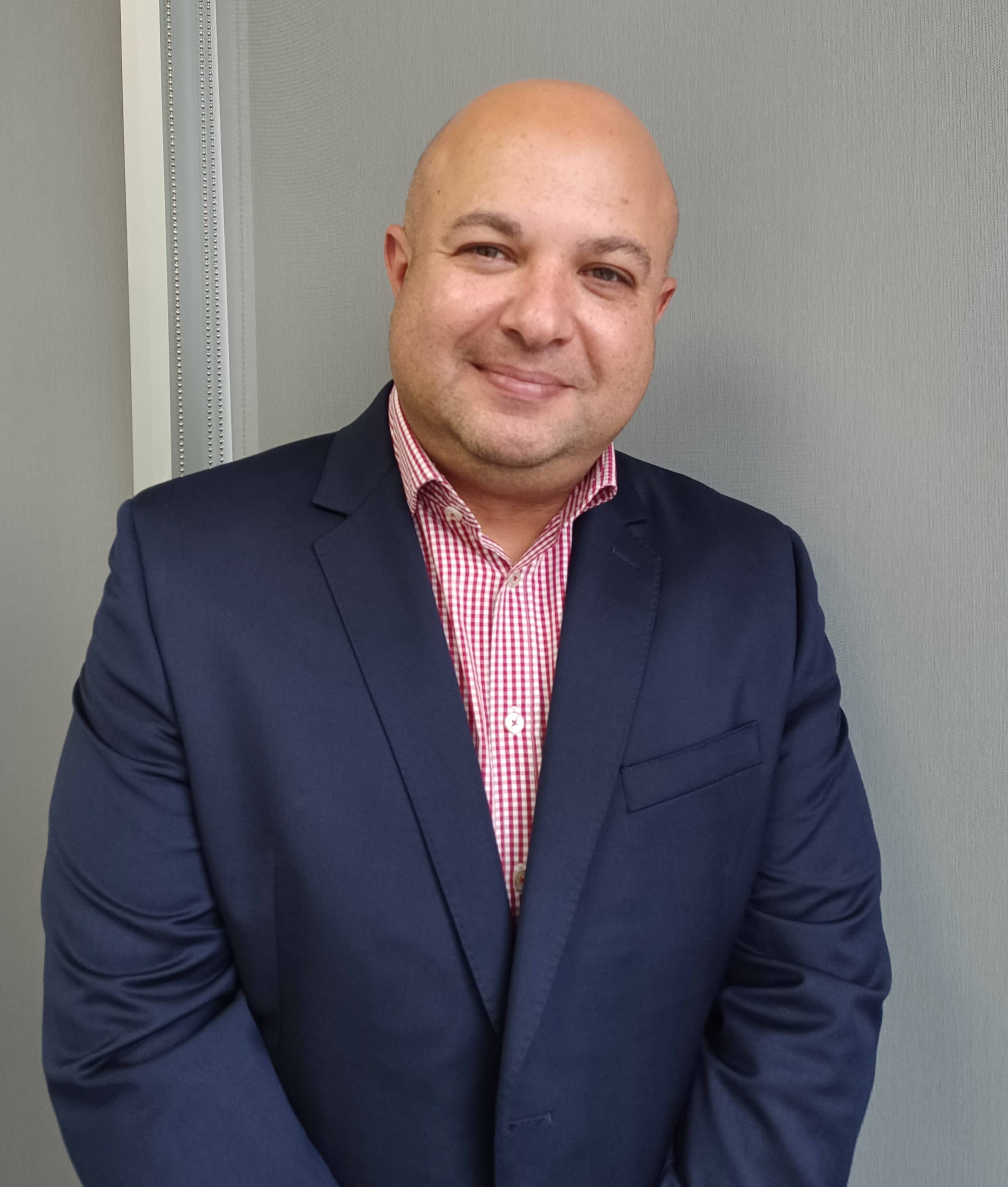 Alan Elmenawi
Sales Supervisor
When Alan joined the Linde team more than a year ago, he was new to the industry. But it didn't take long for him to be bitten by the material handling bug.
"I started with Linde Material Handling as a Territory Manager selling new trucks within the Northern/North-East regions of Melbourne," he said, adding he continues to look after the northern regions of Melbourne while leading the VIC retail team in his role as Sales Supervisor. "I absolutely love everything about my role, especially the people I work alongside daily and the amazing range of trucks we sell."
For Alan, working at Linde has been a gratifying experience – right from his very first sale of two new reach trucks to a – now loyal – Linde customer.
"The fast pace of working in retail is challenging and rewarding. As someone who came into the material handling industry with zero material handling experience, I feel extremely lucky and privileged to be working at Linde."